Floor Scrubber Dryer Hire
Are you looking for commercial or industrial floor scrubber dryer hire options for your floors? Whatever your environment, safety, and cleanliness are always going to be your primary concerns. Therefore, we appreciate your need to ensure your floors are cleaned efficiently and safely, every time. However, cleaning your floors or undertaking client contracts, can be financially challenging, especially if your equipment needs fixing or breaks down. Why not join a growing number of companies choosing floor scrubber dryer hire?
Now you can leverage the benefits associated with hiring professional floor scrubbers with CL Floor Care. For example, choose the latest models, with services included, and frees up your finances with lower regular affordable payments. No unexpected repair bills, professionally maintained and supported by us.
Find out more about the advantages you can expect to enjoy from our floor scrubber hire options.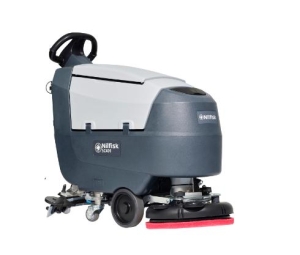 Nilfisk SC401 Scrubber Dryer hire from as little as 1 week
Long term contract hire up to 60mths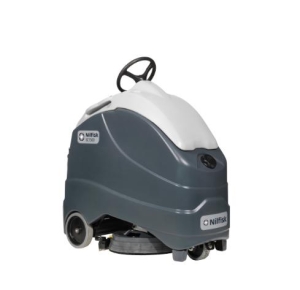 Nilfisk SC1500 floor scrubber hire from as little as 1 week
Long term contract hire up to 60mths
Affordable Floor Scrubber Dryers from Nilfisk and Karcher
One challenge many businesses face are the upfront costs of commercial or industrial floor scrubber dryers. Therefore, on a limited budget, floor scrubber dryers can seem unaffordable and even unobtainable. Don't despair, there's good news, the team at CL Floor Care are ready to help. Firstly, we'll find an affordable hire option and the right floor scrubber for your floors. Secondly, it's reassuring to know you no longer have to be concerned with untimely maintenance or breakdown issues.
Not only do we supply trusted brand names such as Nilfisk Floor Scrubbers and Karcher Floor Scrubbers , but our team ensures that each unit is in pristine condition.
Many Floor Scrubber Dryer Hire Makes and Models to Choose From
With top-quality brand names, like the selection of Nilfisk floor scrubbers and Karcher floor scrubbers for hire. Plus CL Floor Care will help you choose the best option. For example, choose from ride-on scrubber dryers or walk-behind scrubber dryers. Consequently, the unique cleaning mechanisms associated with each variant is suited for specific types of floors.
Therefore, we can help match the best machine to address specific requirements. Moreover, we endeavour to save you time and money so you don't have to outsource.
Best value modern floor scrubber hiring
For the best results, modern floor scrubbers are ideal for tackling challenging tasks. For example, large environments such as showrooms and warehouses. Therefore, the models provided by CL Floor Care have been specifically designed to accommodate such locations.
You can see our wide range of floor cleaning machine hire options and browse our floor scrubber dryers categories.
Whether you require a floor scrubber for a one-off project or you are interested in long-term rental options, the team at CL Floor Care is always here to help.
Please do not hesitate to contact a representative at your convenience. We will also address any additional questions that you may have.