Industrial vacuum cleaner hire
We stock a wide range of professional heavy duty industrial vacuum cleaners for sale and hire. Consequently, we stock a huge choice of industrial vacuum cleaner hire for cleaning professionals. Our range of vacuum cleaners for hire from CL Floorcare covers most types. For example, dry canister vacs to uprights to portable backpacks to battery-driven and wet and dry vacs.
Importantly, industrial vacuum cleaners are the optimal solution for maintenance, cleaning and production automation. They are helpful for cleaning in confined areas and for the removal of hazardous dust and fumes. Consequently, industrial vacuum machines are also useful in places where no dust emissions are allowed. For example, such as areas with dust-sensitive machinery, laboratories and clean room facilities.
Reassuringly, they are high-powered machines that are designed to handle heavy-duty applications. Our industrial vacuums come with various tools and accessories that can be used to enhance their capabilities. We appreciate the demands that some work environments might involve. Therefore, when it comes to cleaning, it's why we stock only top-quality machines. Conveniently, our products are available to customers for sale or industrial vacuum cleaning hire. There's many options, depending on the requirements and your budget.
High-tech Industrial Vacuum Cleaner hire
At CL Floorcare, we want our customers to have great experiences with our products. The innovative vacuum cleaners that we have for sale and hire guarantees some of the best performances. For example, our wide range of industrial vacuum cleaners on sale and industrial vacuum cleaner hire options. Therefore, whether you are getting diesel, petrol or battery-powered vacuum machines. You can count on the machines consistency and reliability. Moreover, we offer you equipment that improves the safety of your industry or commercial space. In addition, all makes and models come with safety certifications that you can confirm with the manufacturers.
Commercial Vacuum Cleaner hire
Cleaning professionals have to adhere to tough standards to ensure that their clients get the best possible services. Therefore, that means using the right commercial vacuum cleaning equipment. A vacuum cleaner keeps carpets and floors free from dirt, debris and dust. Consequently, our commercial vacuum cleaner hire options include Viper, Nilfisk and Karcher which are some of the best brands. You get the option of buying a commercial vacuum cleaner or a vacuum cleaner hire, whatever suits your company!
Our wide selection of cleaning machines are designed to suit a variety of your applications. For example, from domestic carpets to car cleaning. Also, the many variants that we carry, make it easy for customers to choose the right machine for the job.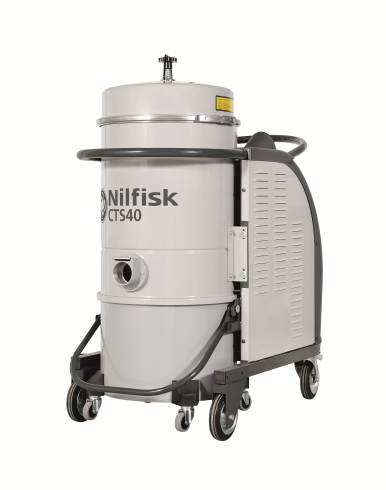 Commercial Upright Vacuum Cleaners
The Commercial Upright Vacuum Cleaner is self-contained. Therefore, there's a canister or bag on the handle, a cleaning head and long power cord. It is suitable for general purposes. The key benefit that this machine provides is that you don't have to move around with a separate canister when cleaning. Now that really saves time!
Commercial Wet and Dry Vacuum Cleaners
Any professional cleaner this is a must have, a commercial wet and dry vacuum cleaner. Here's why? It works in different environments from construction sites to hotel lobbies. Whilst these machines tend to be a bit noisy, a professional cleaner must work with ear protection. However, we can help and discuss with you the different decibel rating. Whether buying or hiring commercial wet and dry vacuum cleaners, we're ready to help provide expert advice.