Refurbished Cleaning Machine Repairs and Servicing
Repairs and Servicing for Industrial Cleaning Machines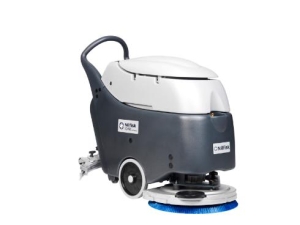 Any business with large floor spaces knows the importance of keeping that area clean and well maintained. Owning or renting industrial cleaning machines is an economical way to achieve this. At CL Floorcare, our representatives can help you to choose the best option to suit your needs. We have an extensive range of products for industrial and commercial use. Having the best cleaning products is one thing but equally important is making sure those products perform to the best of their ability. If a cleaning machine is not running optimally then the performance may suffer and the running cost increase.
The Importance Of Regular Equipment Servicing
Regular cleaning machine servicing allows our team of skilled technicians to determine if any parts need to be replaced or updated. This can be done on site as we bring many spare consumable parts with us when we visit. Utilising the latest technology we ensure that we detect potential problems before they arise, saving you time and money in the future. Our clients range from offices and small companies to farms and garages, each with their own needs, so we offer everything from industrial vacuum cleaner service to refurbished cleaning machine servicing. We have competitive rates and our technician's thorough inspection will ensure your pressure washer service delivers you an efficient and effective cleaning machine again.
The Need For Quality Refurbished Cleaning Machine Repairs
Cleaning machine repairs are carried out by our engineers who attend regular training updates with all the leading manufacturers including Nilfisk and Karcher to name a few. Our products are designed for industrial use and are often used for long periods of time. Prolonged use can result in wear and tear as even a single component wearing out can affect the entire unit. Our engineers carry out repairs with the latest standards and only use genuine parts. Our pressure washer repair service ensures you get the best care and parts available. Our refurbished cleaning machine repairs come with the assurance that our technicians have taken the time and effort required to pinpoint and solve the real issue so you incur the minimum of inconvenience.
Get The Best Results
CL Floorcare's maintenance services will extend the life of your floor cleaning equipment. Our technicians will help you with tips and ideas to prolong the life of the consumable parts and make sure that you have the best possible product for your floor cleaning machine servicing needs so you get the most out of your floor cleaning equipment.