Get the Best Cleaning Machines in the Market
Looking for cleaning machines with a high level of efficiency? Nilfisk cleaning machines are what you need. For all industries cleaning solutions, as CL Floorcare, we have different cleaning machines stocked allowing you to have numerous options, no matter your need.


Nilfisk Cleaning Machines
Nilfisk is one of the most trusted brands for cleaning machines. Whether you are looking at the high-pressure series, the new release or other cleaning machines such as vacuum cleaners, carpet cleaners, and sweepers, you are sure that what you get is not only long lasting but also efficient. CL Floorcare aims to be your everyday cleaning partner, giving you access to high tech solutions for all your cleaning needs. This is why we stock brands such as Nilfisk that we have tested over the years.
Nilfisk cleaning machines utilise updated and well-researched technologies in the cleaning and hygiene industry.
The Nilfisk MH series is not only about getting high-pressure cleaning machines but also ones that can do it way faster than any other machine in its time. Nilfisk Blue Line and Nilfisk Grey Line are now available in digital formats allowing you to have an easy time cleaning. Whether you are looking for hot water or cold water cleaning machines, with Nilfisk you will never go wrong.
Recommendations per industries
Nilfisk brand is one that understands the needs of every industry and also considers those that are a bit fragile. The brand provides domestic equipment such as living rooms cleaners, carpet cleaners, car pack cleaners, and floor cleaners. Industries that benefit from the brand include retail, medical centres, building and construction, factories, bakeries, hospitality, airports and also commercial buildings.
It does not matter how delicate your industry may be such as hospitality and medicine, our cleaning machines by Nilfisk leaves surfaces sparkling clean. With high-pressure cleaners, the building and construction industry and also airports are big beneficiaries.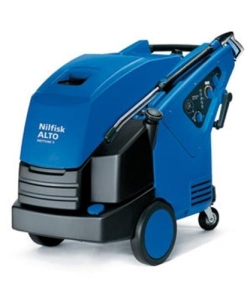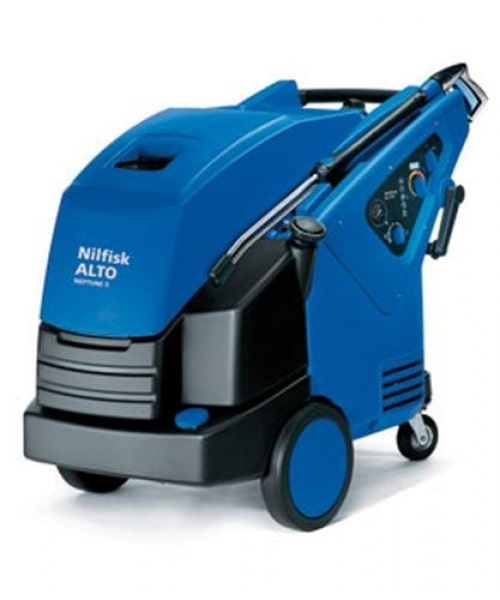 Nilfisk cleaning equipment is made to cater to delicate environments such as nursing homes where health is a high priority. The machines are efficient enough to get rid of specks of dust and germs hence promoting health and care in both hospitals and hospitality centres. With minimal resources and less human labour required, you will be able to exercise ultra-cleanliness and get work done in lesser time as compared to manual cleaning.
Whether you are looking for cleaners for commercial purposes or just a quick way to get the cleaning done in your home, Nilfisk got you covered. With a great warranty on every product and manuals to help you find your way around the machines, you will be glad you got Nilfisk to support your cleaning.
Get in touch today!
To get a Nilfisk cleaning machine, go to our product range and order one as per your preferences. CL Floorcare offers delivery services at a fee plus you can pay on delivery. To get in touch with us, call us on 01782 749451. You could also email us on sales@clfloorcare.co.uk and we will be sure to get in touch as soon as possible. Our sales team is always ready to offer the best services.