Karcher Industrial Floor Cleaning Machines

Karcher is one of the biggest manufacturers of industrial floor cleaning machines in the world. The brand is synonymous with good quality, performance and reliability. If your cleaning needs are complex or highly-involved, Karcher can provide you with a range of cleaning solutions!
Whether you provide professional cleaning services or need equipment for your company, Karcher has something on offer. CL Floorcare understands the challenging demands of industrial and commercial cleaning. Therefore, we stock a selection of Karcher cleaning machines, from sweeping machines and scrubbing machines to pressure washers. We aim to help you find the right machine to meet your requirements.
Karcher Industrial Pressure Washers
You can buy or hire 
Karcher industrial pressure washers
 right here at CL Floorcare. Karcher manufacture pressure washing machines in different configurations to suit your varied cleaning requirements. Therefore, we have hot water and cold water pressure washers for specific cleaning needs. For example, if you are dealing with greasy, grimy and oil floor surfaces like restaurant kitchens, hot water washers are ideal. Alternatively, with cold water washers, you can use the machines with industry-specific solutions. Our customers have the choice of electric, diesel and petrol powered Karcher pressure washing equipment. Karcher uses advanced technology like the 
EASY Force HD trigger
 gun to enhance the functionality of its washers. A great renown brand to meet your high-pressure cleaning needs.
Karcher Industrial Floor Sweepers
Karcher makes powerful sweepers for industrial and commercial applications. The manufacturer has floor sweepers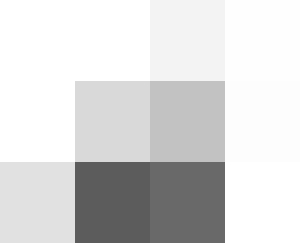 that are built to meet the toughest cleaning standards. Karcher industrial floor sweepers come with the latest features to make sweeping simple. Our customers have the options of ride-on and walk-behind sweepers. Ride-on or sit-on sweepers allow the operator to sit on the machine while sweeping. For this reason, the machines are large to accommodate the sitting area. As for walk-behind, the operator pushes the unit across the floor. The surface area you have to clean and your budget will dictate the right equipment to get. Pick between corded and cordless sweepers, depending on the environment.
A Large Equipment Selection
As a leading manufacturer of floor cleaning equipment, Karcher caters to many industries and an array of cleaning applications, including vacuum cleaners, scrubber dryers, and steam cleaning machines. Karcher design cleaning machines for various surfaces, including hard concrete, carpeted and wooden floors. Therefore, if you need municipal cleaning equipment, Karcher has many options for you to choose. The machines come in many sizes, capacities and models to suit our customer needs.
Why Choose Us?
Are you looking to acquire floor sweepers or pressure washing equipment by Karcher? CL Floor Care is a leading supplier. We carry genuine Karcher equipment that promises unmatched performance and durability. Moreover, our customers also have the options to buy or rent their floor cleaning machines.
You can choose from our new products, or our industrial floor cleaning machines hire range, all professionally maintained and refurbished. Furthermore, our technicians are thoroughly trained and have access to original accessories and parts. This ease-of-access means that organising the servicing, repair, and maintenance of your Karcher machine is easier than ever!
Whether you need sweepers, scrubber-dryers or pressure washing equipment, you can find almost any product from our collection of Karcher floor cleaning machines. Check out our product categories to buy or rent the right equipment for your cleaning application.