Road Sweeper Hire
Look no further than CL Floor Care, your specialist in road sweeper hire machines. Do you have hard surfaces such as roads, car parks and construction sites that require cleaning? Then try road sweepers hire for an efficient and powerful option. Moreover, our machines that will get your job done. Consequently, a road sweeper hire option will do a much better job than your employees manually sweeping using brooms. Our advanced sweeping equipment saves times because you can cover a large surface area in much less time. Investing in an automated sweeping machine, needn't break the bank. You could leverage your expenditure and still get a powerful road sweeper with our hire options from CL Floor Care.
Road Sweepers Hire & Rentals
Road sweepers hire or rentals are practical for areas that don't require daily cleaning. You can get the equipment for the duration that a company needs it. At CL Floor Care, we carry a range of road sweepers to meet the diverse demands of the businesses that hire our machines. Now that makes sense! Here's just a few options we have.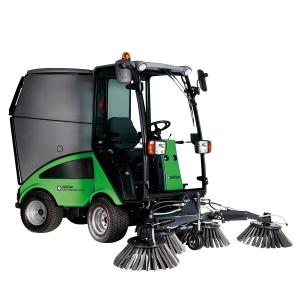 Egholm City Ranger 2260 hire from as little as 1 week
Long term contract hire up to 60 months             
Egholm Park Ranger 2150 hire from as little as 1 week
Long term contract hire up to 60 months
Karcher & Nilfisk Road Sweeper Rental
We have machines from some of the top brands in the industry like Karcher road sweepers, Nilfisk road sweepers and the Numatic sweeper. Therefore, our clients are assured of the highest quality performance. Our mounted road sweepers are ideal for large areas such as constructions sites. For smaller cleaning areas, walk-behind road sweeping machines are suitable. You will find outdoor sweepers that are designed with a container for collecting dust and debris.
If you are looking for specialists vehicles such as self-drive refuse collection machines, then we have options at CL Floorcare.
Meeting Your Road Sweeper Hire Needs
Our road sweeper hire is available in short and long-term contracts. We offer the choice of operated hire, meaning that you can rent your desired equipment with fully trained and experienced operators. This alternative saves you the costs of having to train operators in your company for road sweeping tasks. Our road sweepers are extremely versatile, allowing you to use them for multiple environments and different seasons.
The various models provide cleaning solutions for different budgetary needs. Whether it's the indoors or outdoors, you can find the right road sweepers for hire at CL Floor Care.