Floor Buffer Hire
Floor buffer hire could be just the ticket. For example, for large businesses and public bodies where keeping floors clean is of paramount importance. Firstly, to maintain high hygiene and health and safety standards. Secondly, it ensures that you protect your values as a clean safe environment for both your clients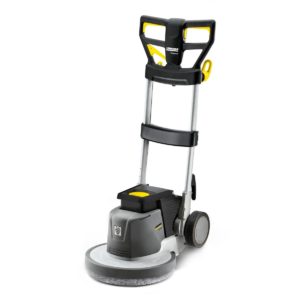 and service users. After all, floors in most buildings and companies get heavy footfall on a regular basis. Therefore, deep cleaning and buffing are necessary to keep them in top condition. That's when floor buffer hire can be just the ticket. Here's why?
You could join a growing trend. Many companies have circumvented the cost of buying and maintaining a floor polisher or buffing machine. Consequently, they choose to hire one from a reputable company. This enables regular high quality floor buffing and polishing to be undertaken at a reduced cost. Moreover, with no need for a service and a maintenance plan, floor buffer hire makes real sense. It's often the perfect compromise for businesses between saving money, reliable all-in service and quality buffer machine hire. Now you get the shiny clean finish to your floors at an ongoing affordable and manageable cost.
Quality Floor Buffer Polishing Machines for Deep Cleaning
Keep your floors gleaming with our top floor buffers and burnishers for hire, as well as our pressure washer hire options. At CL Floorcare, we offer a comprehensive hire service using some of the top brands on the market including Karcher and Nilfisk. Moreover, these floor polisher models come with top of the range technology, using the latest design features. Additionally, there are also options to purchase a range of deep cleaning equipment, complete with our renowned pressure washer repair service.
Excellent Customer Service
Whether you go for floor buffer hire or purchase one of our industrial cleaning machines, you will be guaranteed excellence. Firstly, excellent equipment complete with comprehensive customer service. Secondly, two to four floor cleaning machine service visits per year if you choose to purchase the cleaning equipment. There's a range of buffers and burnishers for hire. Therefore, you will benefit from machines that are kept in perfect condition by highly qualified engineers, using the very latest technology. Engineers regularly service and repair all hire equipment and this extends to purchased models. They are serviced and repaired according to industry standards.
Tailored cleaning machine Support
CL Floorcare has an impressive client base including factories, hospitals, warehouses, schools and numerous local authorities. We understand that each client has specific requirements and we tailor our advice and support to you. Therefore, we ensure customers get the hire or purchase that completely matches their business needs. For hire or purchase of state of the art industrial floor cleaning machines, it's what we do best.
Contact CL Floorcare today on 01782 749451, or at sales@clfloorcare.co.uk to find out how we can support your business.