Pressure Washer Repair Service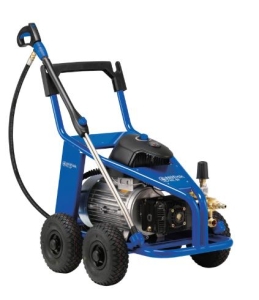 With our pressure washer repair service you can always keep your machine operating at optimal condition. After all, isn't that what's critical for your operator.  Moreover, at some point, you will need a pressure washer repair. However, even with proper and regular maintenance, a hot or cold pressure washer can develop issues. As a result, the likelihood of a pressure washing machine always working properly can be improved. Therefore, with cost effective pressure washer servicing we can influence breakdown probability. Consequently, improving cleaning machine repair frequency, efficiency and reducing your running costs. 
As with any cleaning machine with multiple components, some of them moving, problems can arise. When this does happen, experts and experienced engineers, approved by the manufacturers, are needed. For example, for the repair of pressure washing equipment.
At CL Floorcare, we offer pressure washer repair as part of our many services. Clients benefit from highly trained and experienced technicians, that can repair all brands. For example, Karcher cleaning machine repairs to a Nilfisk repair.
Repairing Pressure Washers
We have built up many years of experience and knowledge in fixing different types of pressure washers. Also, during that time, we have encountered many challenges that involve cleaning machines. For example, low pressure is a common issue. It may be the result of an incorrect or defective nozzle, poor water inlet or even a blocked water filter.
Pump issues are other problems we commonly deal with when. So we offer a pressure washer service to avoid such breakdowns. As a pump may fail due to worn out or faulty components. Like, seals, valves and o-rings. Our technicians will replace the necessary parts and get your equipment working again. So whatever your brand for example, problems with Karcher pressure washers, we're ready to solve it and get you back working.
Extensive Inspection and Accurate Diagnosis
Our technicians are very effective when it comes to spotting a pressure washer repair. Firstly, they are thorough with their inspections. Secondly, when you tell us how the machine is malfunctioning, our technicians take the time to pinpoint the correct issue. Getting the correct diagnosis is imperative to finding a repair solution.
By doing this, you avoid unnecessary expense, by using qualified and experienced engineers to fix the problem. We handle each repair job with zeal, dexterity and dedication, regardless of the amount of work involved.
Why Us For Pressure Washer Repairs & Servicing?
Our quality offering means you'll benefit from competitive rates for our pressure washer service.
Through continous development, our technicians keep up with industry developments and standards. Therefore, you can be confident that they will provide the best and most recent solutions to your problems.
If your cleaning machines require urgent repair, you can count on CL Floorcare to deliver. Out callout times are short, so clients don't have to fret about further downtime.

We only use genuine

pressure washer

spare parts to maintain the integrity of the equipment.

It easy to hire us. For pressure washer repair services for your industrial or commercial machines.
Ready to help you and advise. To ensure your equipment receives the care and solutions it needs.
Check out our rates today, get a free quote.