Nilfisk Pressure Washer Problems and Repair Services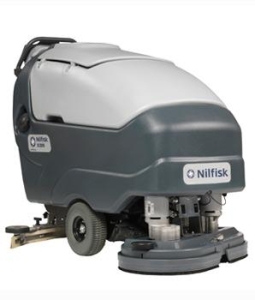 Are you having any Nilfisk pressure washer problems? Whether you need a pressure washer machine service repair, maintenance or troubleshooting, CL Floorcare do it. We are here to provide all kinds of Nilfisk pressure washer solutions to give you a seamless and effortless cleaning experience.
With years of experience, convenient options and affordable prices, when it comes to Nilfisk, we know we've got you covered. For repairs, maintenance and servicing. Just ask!
If you need expert Nilfisk repairs and maintenance services, please contact us on 01782 749451 or email sales@clfloorcare.co.uk.
Experienced in Nilfisk Repairs
We understand the essence of keeping your washing pressure for your machine running in optimal condition and working at all times. This can only be achieved by having it inspected and regularly maintained.
You can trust us to repair that industrial floor cleaning machine. Perhaps your machine has refused to start or run for long. Our technicians are highly trained and understand the Nilfisk machine and its component parts. Save time and money get an expert. Here's just some of the benefits you get by hiring CL Floorcare for your Nilfisk industrial cleaning equipment repairs and servicing.
Reliable affordable repairs
We have been in the industry for a long time. Consequently, we have gained extensive knowledge regarding Nilfisk pressure washers. As a result, we've developed the necessary skills for repairing them. For any Nilfisk equipment troubleshooting and repairs, rest assured that we will have it done, as good as new.
We offer timely services
We have all our repair and replacement part on hand which ensures that there are no delays. Plus, repairs are done on a timely basis. This enhances conveniences and ensures that you can have the machine back for use within a short time.
We offer both onsite and offsite services
We care about you. Consequently,  we understand that you may not always have time to check your machine for Nilfisk pressure washer problems. So we come to you. We are here to make things easy for you with our offsite services. We'll come to your company or home and have the services done there and then.
Safety is a guarantee
Our technicians are well trained, vetted and have fulfilled all the requirements by the regulator to offer these services. They understand the safety precautions that they must take. As a result, this ensures that there are no accidents and that after the repair, the Nilfisk pressure cleaner is safe for use.
We are licensed and insured
You no longer have to worry about any accidents that could happen during the repair process as we have comprehensive coverage to pool the risks. We are also certified to offer the services. This is a clear indication that we fulfill the minimum regulatory requirements.
Do not be left behind. Contact us today for all Nilfisk repairs, save time, money and enjoy the convenience of our onsite servicing visits.