Outdoor Machine Servicing & Repairs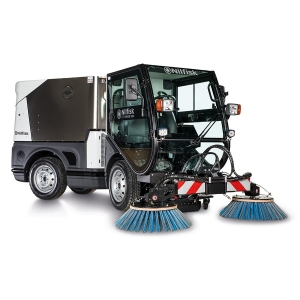 Look no further than C L Floorcare for your outdoor cleaning machine servicing and repairs. We understand the importance of keeping your outdoor cleaning machines working correctly and efficiently. The best way to ensure equipment's efficiency and to prolong the effective life of this equipment is to carry out regular servicing. There are times when industrial cleaning equipment is not working to its full potential. With recommend scheduled site visits we aim to keep down time to a minimum and equipment running correctly. Our engineers will be able to check all aspects of the machine to detect and replace any problematic parts before they fail.
Genuine parts are always recommended and supplied to protect your machine. Our engineers will also be happy to offer advice gained from their extensive experience on how to get the most from your machines and how to operate them correctly. This helps to ensure that you achieve maximum life from your equipment. Our fully trained and experienced engineers are constantly updating their knowledge to ensure they are up to date with developing equipment and techniques.
Tailored Service agreements
Every customer has different requirements for the maintenance of their equipment. We are happy to discuss your personal requirements to agree on a service plan that is tailored to your individual requirements. We are happy to work together to ensure that servicing and repairs have as little impact on the operation of your company as possible.
Efficient Professional Repair Service
As with any equipment, a breakdown is always a possibility, and it will always happen at the worst possible time. Downtime of equipment is costly since your labour force will be unable to work if they do not have the necessary equipment. You can rely on C L Floorcare to carry out any repairs necessary using genuine parts to ensure that your equipment is back to peak performance and your personnel are back at work as quickly as possible.
New and Hire Equipment Service
There comes a time when equipment replacement is necessary. At C L Floorcare, we have an extensive range of outside machines and other styles of cleaning. Equipment that can cope with the most demanding tasks. Our experienced sales team will be pleased to assist you in finding the best equipment for replacement or even new equipment for the expansion of your company. We also have a hire department that is available to assist you when you have a temporary need for equipment anywhere in the UK.