IMPORTANT SERVICE UPDATE – COVID- 19
*IMPORTANT SERVICE UPDATE – COVID-19*
We are open for call out repairs to cleaning machine to our customers.
ORDERS OVER THE PHONE OR ONLINE WILL STILL BE PROCESSED AND DISPATCHED AS NORMAL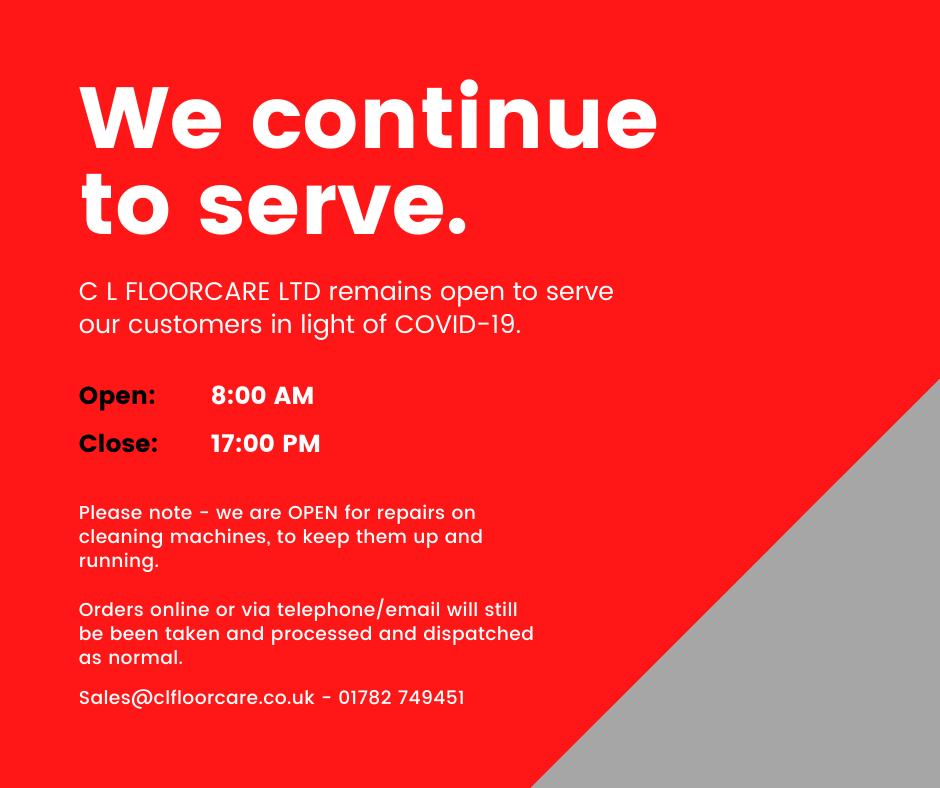 By being identified as 'critical or key workers' by the Prime Minister and the British Government.
Additionally, our cleaning product suppliers need to remain at work to provide the consumables and products to clean with, from wipes and paper products, to disinfectants, sanitisers and cleaning products in general. And our machinery and equipment providers need to produce and supply specialist cleaning equipment that people can use, to repair and maintain the working of the machines.