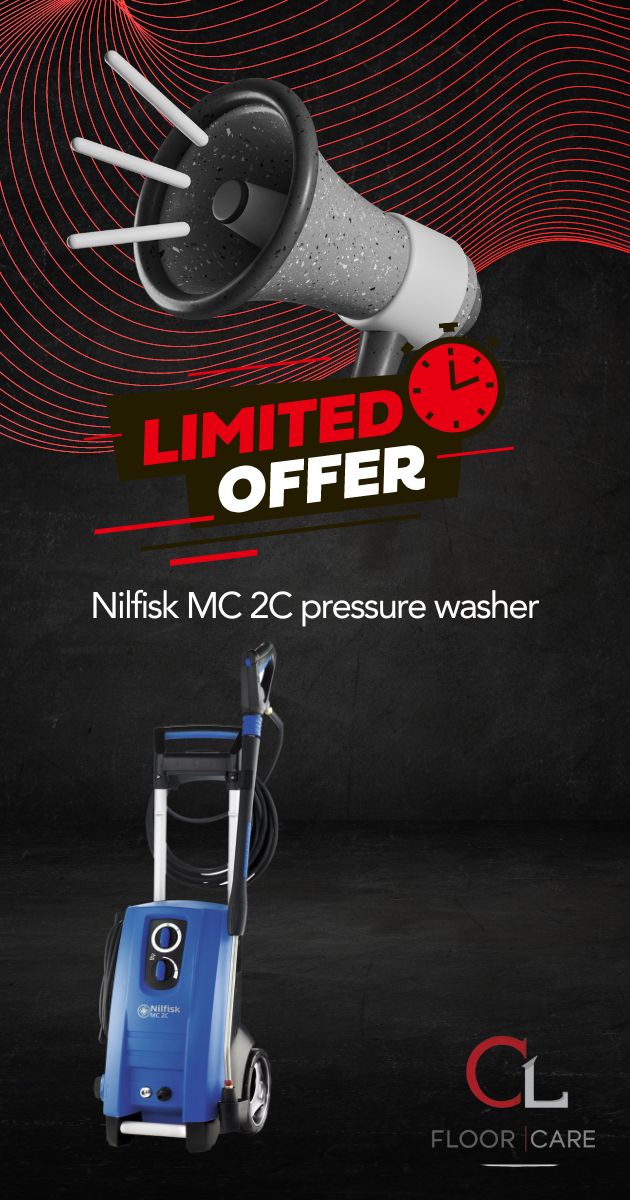 Nilfisk MC 2C pressure washer limited time offer
It's time to grab your Nilfisk MC 2C pressure washer bargain here today at an amazing price of £431.25 + VAT but be quick because once they are gone their gone!
About the Nilfisk MC 2C PRESSURE WASHER
The Nilfisk MC 2C range is designed for low-intensity use and routine cleaning tasks. They offer excellent cleaning performance, professional spray equipment, accessory storage and easy handling.
The Nilfisk MC 2C line comprises of models designed for routine semi-professional use mainly by tradesmen, on small construction sites or for rentals. The mobile unit associates a high level of ergonomics with cleaning power. The compact design of the MC 2C makes it easy to transport and store because of the size of the machine.
Do you need more information on the Nilfisk MC 2C no problem click here to see more.
Key Facts
Automatic start/stop
Ergo 2000 gun
Ergo plus accessory concept
Brass cylinder head
Axial pump
Steel reinforced High Pressure Hose (standard 10 m, XT 15 m)
Detergent injector hose and doser
Removable integrated detergent tank (2 l)
Water flow regulation on all models
4-in-1 lance – four optional variable nozzles in one single lance unbelievable
Downloads
Get in touch in order to not miss out!
For more information see our website: CLfloorcare.co.uk or contact us today here. Did you know we also have a facebook page search us today @ CL Floorcare.