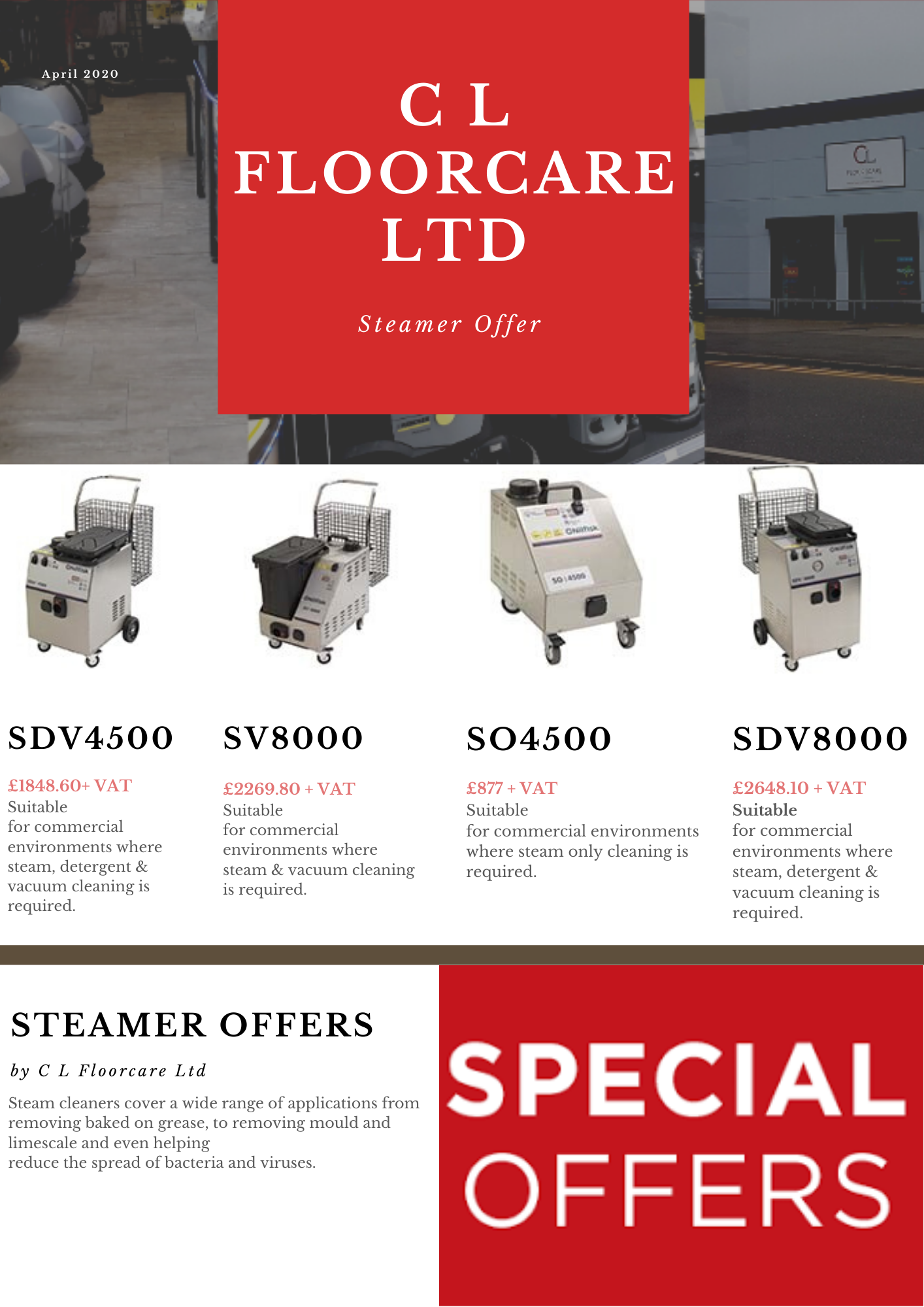 STEAM CLEANER SPECIAL OFFERS!!!!
DON'T MISS OUT
Due to Covid-19, we are running a special offer to cover all your steam cleaner needs.
We have some great prices on Nilfisk steam cleaning machines.
As we tackle the spread of COVID-19, we all need to work a little bit harder to ensure hygiene standards remain very high, and this is where a steam cleaner can help.
COVID-19 can survive on surfaces, such as worktops or door handles, for up to three days. On plastic and stainless steel for up to 72 hours, on cardboard for up to 24 hours.
Heat at temperatures over 77 degrees C is the best killer of bacteria and viruses, and the temperature of steam is much higher than that.
For the NHS – Using steam cleaners can be ideal for using on curtains, carpets, mattresses and soft furnishings that cannot be disinfected with regular cleaning sprays.
Call us today for more information 01782 749451 Or visit our website www.clfloorcare.co.uk