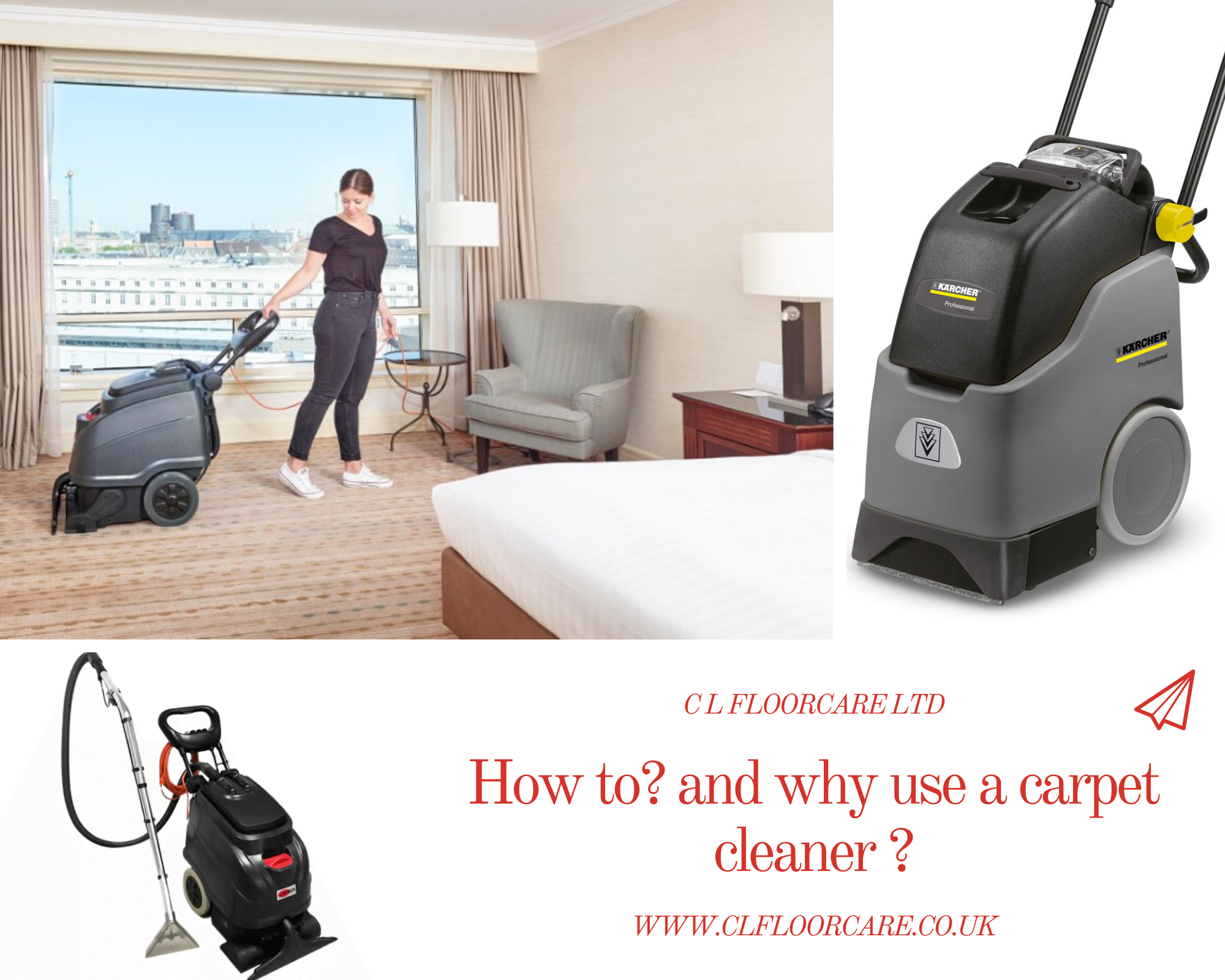 Ask your self, do you ?…..
Do you clean your carpets? not just hoovering, a proper deep clean using cleaning solutions and a carpet machine…. to remove them deep stains and dirt? 9/10 the answer would be no because you don't own or think about hiring a cleaning machine.
With so many products, both hardware and solutions, it can be very daunting on what cleaning machine is best to go for, but we are here to help you make the right choice. We want to show you why you should buy/hire a carpet cleaner from us.
1 - Have your home looking brand sparkling new
There is nothing worse than walking into your home and seen a dull dirty and unkempt carpet. It doesn't look the best and it can start to smell bad too. Buying/hiring a carpet cleaner like our Nilfisk E5300, can give your carpets that 'fresh new' look and feel again.
2 - Home comforts... is there anything better?
You know that feeling you get when you've de-cluttered your house from top to bottom. It feels new and homely. A clean carpet smelling fresh and looking clean does just that. Leaving that new house smell and feeling.
Once you have done your deep carpet clean, it's up to you to take care of the vacuuming and keeping that smell and freshness alive as long as possible.
3- Extend the life of your carpet
Treat your carpet well, Through routine cleaning and maintenance, you can count on the life of your carpet being extended for any number of years depending on the quality and frequency of cleanings. The carpet in your home is equal if not more of an asset as the paint on your walls, due to the constant traffic.
4 - Odors and Smells
Carpets can start to smell over time. With regular traffic, all those crumbs, spills, dirt simply disappear into the pile of your carpet. By using our Viper CEX410 this can get rid of all the nasty smells which arise from a dirty carpet.
Things like pet stains and food spills as well as general wear and tear all add to the odor problem which occurs within the carpet. Scrubbing or off the shelf cleaning products will not get rid of these nasty smells. If anything if not done properly can make matters worse adding more damp to the service.
The majority of products you see in retail stores will only mask the smell for a very short period of time where as our carpet cleaners can eliminate them all together with a combination of high powered cleaning technology and we have some great C L Floorcare carpet chemical solutions.
5 - Now just Relax Knowing That Your Carpet are looking fresh and fine!
Now sit back and relax and look at the amazing job your carpet cleaner has done. There is nothing better than knowing that your home is now looking fresh and new.
Our top 3 carpet cleaner picks this month: (Hire out/Sell)