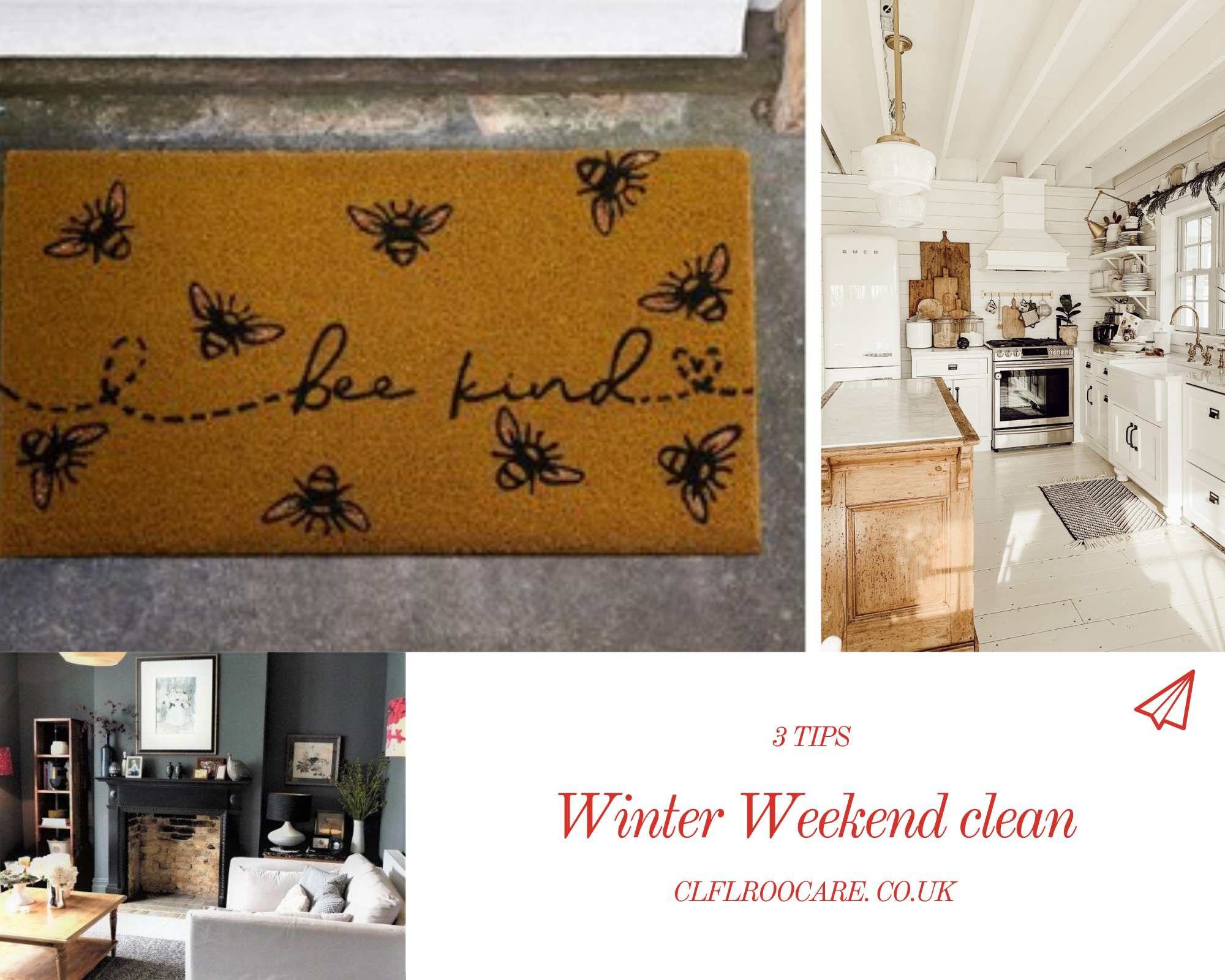 Winter Weekend Clean
On weekends we love to have a good clean of our homes ready for the week to come so let's help you enjoy a welcoming cosy home this winter, we have put together 3 top winter cleaning tips for you.
Entrance to winter
I'm sure you all use the line "shoes off at the door!"
But this is one of the biggest culprit for bringing dirt into the house!
    Preparing your entrance with just a few items:
Outdoor door mat – By leaving a mat just outside your front door, people will give there shoes a quick shuffle before coming in. Preventing any leaves, chunks of mud ect from entering the house.
Indoor door mat – Just another shuffle once your in doesn't hurt does it??….
Shoe rack – it can be a good idea to leave a shoe rack in the entrance. This way, when people come in they will be more inclined to remove their shoes and in turn keep your floors clean.
 Candle – Nothing says welcome than a lovely scented candle.
Moving on to the lounge – I call this my relaxing area
Vacuum – It can be easy to run the vacuum over the floor and call it a day, forgetting all the nooks and crannies! Once a month move the furniture and get the hoover under there, in between objects and on top of shelf's.
And ay you may even find something you've lost ; £10 note, that necklace you could never find!
Lovely looking furniture
We spend the biggest percentage of our socializing time chilling on the sofa watching Corrie, Love Island… online shopping or having a good wine and chat to your friends/family.
So why do we we not clean the sofa as often as we should?
The main reason is we forget they need cleaning.
To keep your lounge all cosy, clean and inviting, it's key to refresh the sofa, cushions.
Don't be shy to give them cushions a good shake and chop, then a good tip to keep them smelling lovely and fresh, is by putting a dryer sheet in the pillow cases. This works a treat to keep them smelling fresh
The Heart Of The Home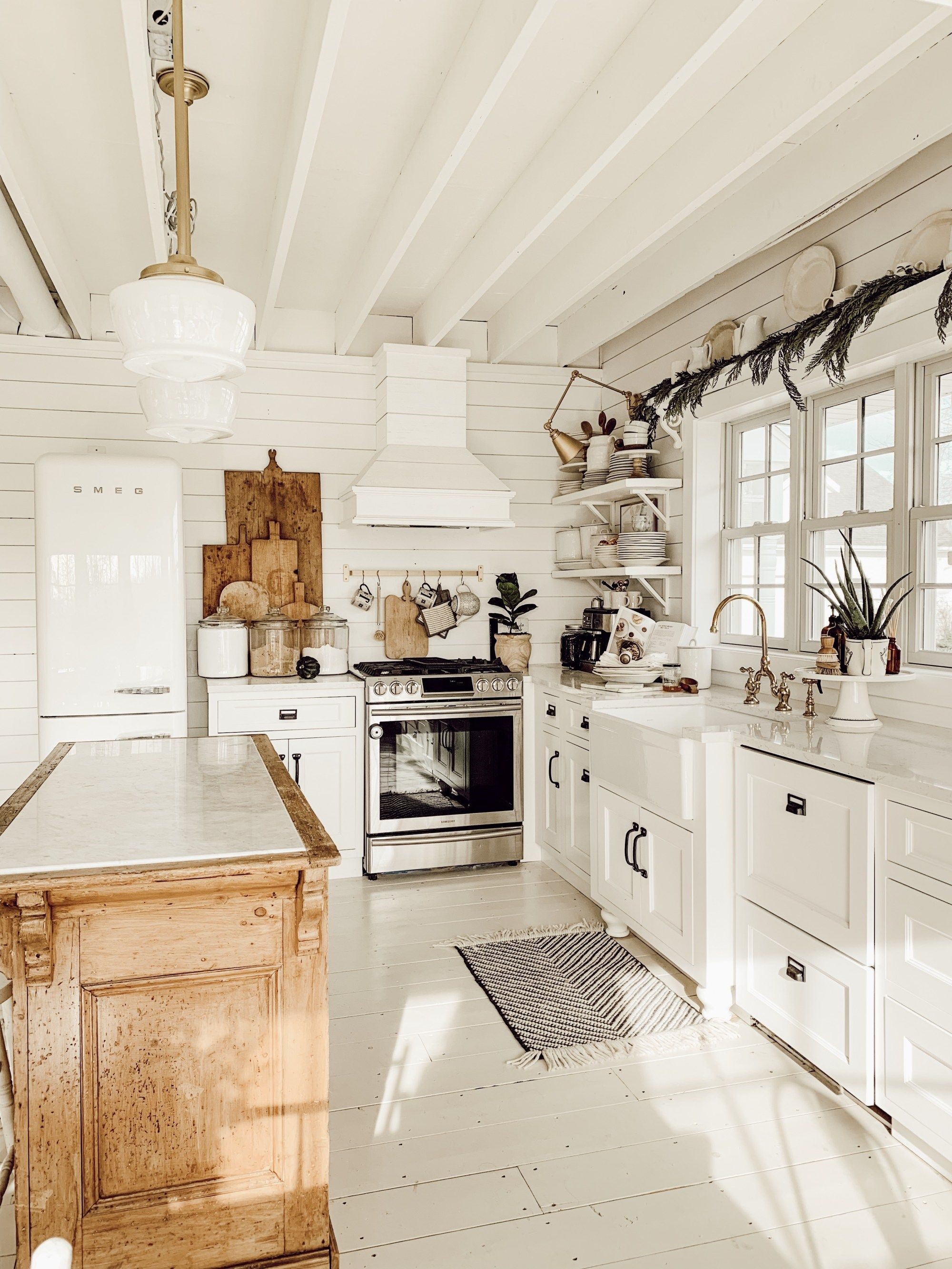 People say money can't buy happiness. They Lie. Money buys Coffee, Coffee makes Me Happy!
Let's get the coffee pot out…
Keeping it looking clean and new for when your friends and family are around – Fill the pot with ice (about a quarter), squeeze in juice from a half of lemon, and drizzle two tablespoons of coarse salt. Keep swirling the pot for a few minutes and, when you finally rinse it, the water will wash away all the coffee traces.
"Leave everything a little better than you found it"….
The Kitchen sick.. Nothing feels as satisfying as a bright clean fresh smelling kitchen sick does it?
You need a few essentials to get your sink sparkling, 1. A scrub daddy sponge, 2. The pink stuff and some warm water. give your kitchen sick a clean over with some warm water, then scrub your sink with your scrub daddy and the pink stuff. Leave on for 2 minute and wipe clean.
Lastly to get that lovely welcoming scent fill the sink with some warm not boiling water and add a cap full of zoflora and give them sides a good wipe down.
Now you have peace of mind when it comes to spending time with friends and family, which is what matters the most.