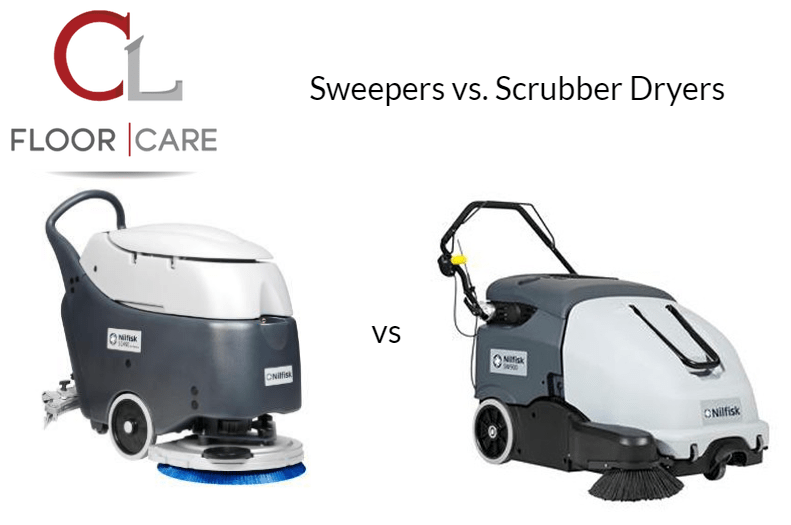 Getting a floor cleaner that you can rely on to do your workload is vital. However, its crucial that you consider other variables when purchasing or renting of your floor cleaner. More so as these items cost a lot of money. Then there are the floor scrubber dryers and the industrial floor sweepers, which you must be able to tell their difference.
Ideally, both the sweeper and scrubber dryer work to clean your floors. However, the two perform different operations. Getting to know the differences between the two will save you from buying the wrong product.
Sweepers
Ideally, floor sweepers are excellent for cleaning manufacturing facilities, warehouses, and generally dusty working environments. Industrial floor sweepers work by ensuring that dust isn't distributed into the air when cleaning. All the dust is completely and thoroughly removed from the area being cleaned.
With the right industrial floor sweepers, you can tidy up your big floor spaces without using too much time. When you buy from a reputable vendor, you are guaranteed to find superior standard sweepers for both commercial and industrial purposes.
Scrubbers
As the name suggests, scrubbers rely on the movement of your equipment's scrubbing pads or brushes. This helps to remove or loosen grime, grit, and stains then dry the floor, leaving your workplace cleaning. Floor scrubber dryers are a lot more effective as the machines clean a lot more than dust and everyday debris. When shopping for floor scrubber dryers, ensure that you choose one that guarantees your floors are always spotless and excellent hygiene standards.
Why Shop with CL Floorcare?
You are guaranteed to find the best floor cleaning machines for both commercial and industrial purposes at CL Floorcare. You only need to find the right floor cleaning equipment that suits your floors and keep it sparkling. A few of the benefits you enjoy by shopping with us include:
Durable machines and services
Machines suitable for both indoor and outdoor use
Versatile machines that can adapt and operate in all working environments
Motorised machines make cleaning less tiresome and enable you to perform cleaning goals faster
You enjoy the company's sale and hire services
Enjoy servicing, maintenance, and repairs from experts
Bottom Line
Generally, both floor cleaning machines come with their own advantages. You hardly also ever see anyone machine perform its own specific task. Plus, there isn't a lot of overlap between sweepers and scrubbers, either. With that in mind, you find facilities that use one type of floor cleaner comfortably. In most cases, however, a combination of the two will better serve you.