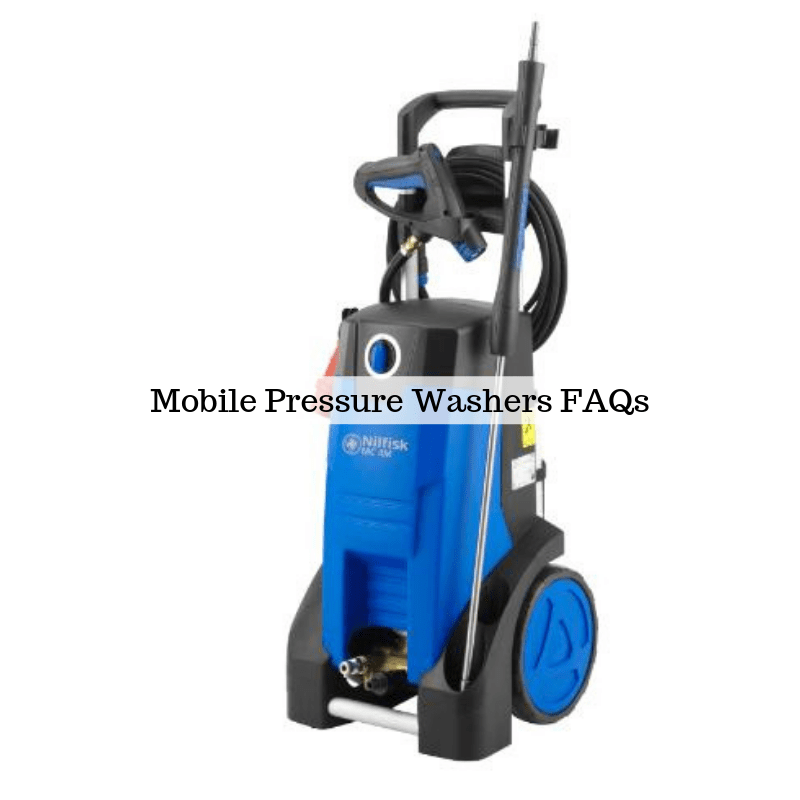 As industrial cleaning machine specialists, here at CL Floorcare we are often asked many questions on our range of cleaning machines. Here are the top questions answered on our mobile pressure washers range of products.
What is high pressure cleaning?
High pressure cleaning uses a narrow stream of high pressured (fast moving) water to blast away dirt without damaging the surface being cleaned. Cold water can be used to wash away regular dirt and grime and hot water combined with a detergent can blast away oil or petrol.
How do pressure washers work?
Pressure washers connect to a water supply and use a pump powered by an electric motor to convert low pressure water into high pressure water which is then emitted from a narrow nozzle.
What can I use a pressure washer for?
The high pressure jet stream can remove dirt, moss, mould, chewing gum, oil and paint from buildings, vehicles and concrete. Mobile pressure washers for commercial or industrial use are used to clean a wide range of items such as machinery, buildings, swimming pools, farm vehicles, car parks, pavements and floors.
Does a pressure washer need water pressure?
No, pressure washers use specially designed pumps to create their own water pressure.
Does a pressure washer use more water than a hose?
No, a pressure washer is way more efficient than a hose and actually uses less water!
Which is more important: PSI or GPM?
PSI (pounds per square inch) measures the amount of pressure the water applies to the surface it is directed at whereas GPM (gallons per minute) represents the amount of water coming out of the pressure washer over a period of time. So both measure are important as PSI indicates the ability of the water to remove the dirt and GPM indicates the speed it will be washed away. The higher the GPM the larger the surface that can be cleaned in a specific time period.
Is a 2000 PSI pressure washer strong enough?
2000 PSI can be used to clean stairs, pavements and fencing. Heavy duty pressure washers tend to start from 3000 PSI for paint stripping, graffiti removal and cleaning buildings.
Why CL Floorcare?
We are a family-run business with over a decade of experience in the cleaning machine industry and have worked hard to build an excellent reputation we are proud of. Our industrial stationary cold pressure washers and hot mobile pressure washers are:
– high quality
– reliable
– affordable
– cost-effective
– available either for sale or for hire
Our highly trained and certified engineers can also provide advice, servicing, maintenance and repairs.