There are several maintenance challenges associated with industrial environments. Maintenance is a common concern and larger spaces can prove daunting. This is why adopting the correct cleaning techniques is always a wise choice. For example, knowing the different types of industrial carpet cleaners to choose from is important if you hope to make the correct decision when the time is right. Let us take a look at some features which are unique to this category as well as the benefits that they offer.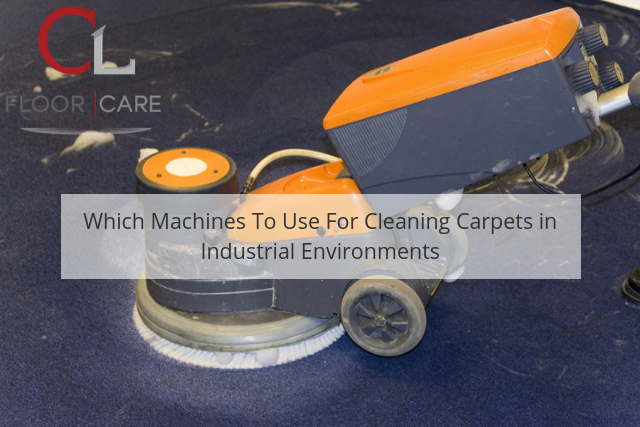 Addressing the Task at Hand
It is first prudent to examine the type of carpet that needs to be cleaned as well as its size. This helps to determine two variables:
The required brushing and scrubbing mechanisms.
How large of an on-board reservoir is needed.
The dimensions of the carpet in question should also be analysed. Certain walk-behind units are suited for smaller areas while ride-on devices are often the best solutions if you happen to be dealing with a large space (such as the carpeted floor of a showroom).
Coping with Hard-to-Reach Areas
We should also mention that there can be times when you will need to access areas that cannot be reached with a larger unit. In such instances, units equipped with hand-operated hose extensions will prove to be quite useful.
Some examples supplied by CL Floor Care include the Karcher Puzzi 8/1 and the Spray-Extraction Cleaner Puzzi 10/2. Not only are these (and similar) units extremely lightweight and durable, but they can be used to address other issues such as upholstery and furniture.
Additional Accessories
Portability is always a concern; especially when dealing with large maintenance tasks that need to be performed on a regular basis. Not only should the units be easy to transport, but additional options such as removable filters and built-in cord storage will make quick work out of even large projects.
It should finally be mentioned that selecting the right industrial vacuum cleaners can be challenging and even slightly confusing. This is why the professional technicians at CL Floor Care are only moments away.
Whether you require advice in reference to a specific product or you have general questions involving the correct industrial carpet maintenance techniques, we are always here to help. Please do not hesitate to contact our team, as there are a wealth of options to choose from.