The demand for industrial carpet cleaners has significantly increased over the years as more people realise that they deliver the best quality when it comes to cleaning.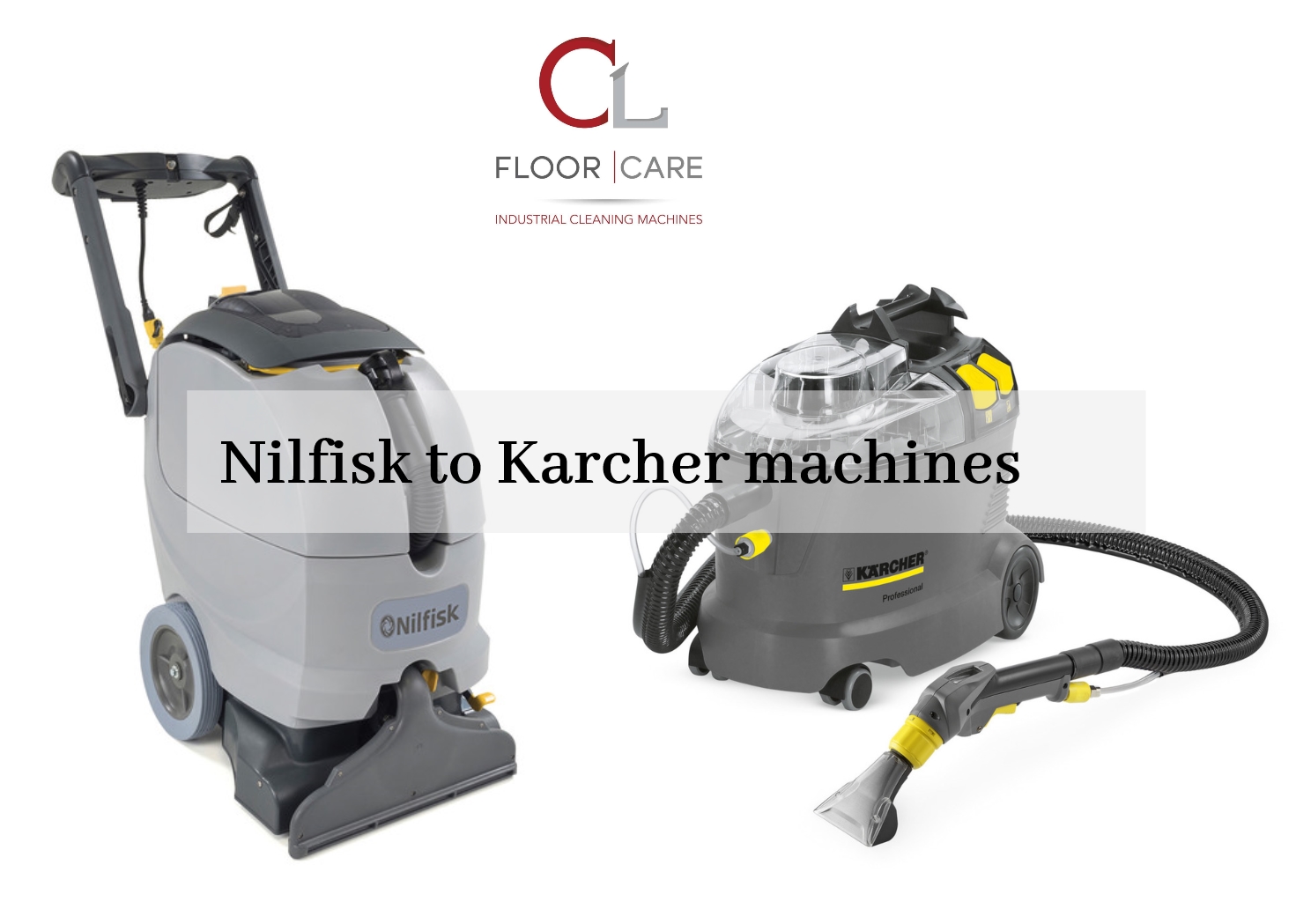 To get the best results when cleaning a carpet, therefore, all you need to have is the best cleaners at your disposal. If you are shopping for carpet cleaners, Nilfisk and Karcher are among the carpet cleaners known to deliver impressive results on floors and carpets.
Below is a review of what these two industrial carpet cleaners have in common and what their differences are.
Nilfisk ES300 Vs Karcher
The Nilfisk ES300 carpet cleaner is a powerful cleaner fitted with a front nozzle in order to make the carpet dump quickly for easy scrubbing. It also boasts of an improved suction for a clean and dryer carpet. Karcher, on the other hand, is a powerful spray extraction cleaner that comes with a suction turbine that allows it to deliver unrivalled results.
Whereas Nilfisk ES300 comes fitted with a vacuum motor of 1119 watts, the Karcher unit comes with 1330 watts, which make it a bit powerful when it comes to cleaning carpets, floors and upholstery.
Karcher cleaner is designed to run a bit quieter with 66dB (A) while the Nilfisk ES300 comes with 68dB noise level, which might be too loud for anyone who is overly sensitive to noise.
Nilfisk ES300 is 28 x 19.5 x 32 inches in dimension while Karcher measures 28 x 17 x 13 inches. From these carpet cleaners dimensions, Karcher appears more compact and is lightweight, thus allowing you to clean with it longer without getting as tired as you would when cleaning with Nilfisk. Owing to its compact size, it is also easy to transport and store.
Benefits of Choosing CL Floorcare for Industrial Cleaning Machines
Whether you want a large-scale floor or carpet cleaning, CL Floorcare has the right machines and equipment that will get the work done conveniently. We know what it takes and how important it is to have the best cleaners that can handle heavy-duty cleaning requirements.
We don't just stop at owning the best industrial carpet cleaners around the region; we also ensure they are well taken care of by our professional engineers who service, repair and maintain all the cleaning equipment that we sell. If you are looking for carpet and floor cleaning machines that deliver the best results, therefore, CL Floorcare is your best bet.